Dear Members of the EEAA and friends of our Association
This will be the last eNews from me as the President of the Exhibition and Event Association of Australasia Inc. Next week I will proudly be able to continue to serve you as a Director of our new entity, the Australian Business Events Association Ltd.
Today, I write with mixed emotions as we witness the end of an era. It is a bittersweet moment, as we bid farewell to the EEAA that has been an integral part of our lives for many years. However, amidst this farewell, we also celebrate the birth of a new beginning, the dawn of a bigger and more promising chapter in our industry's history.
It is important to recognise that your EEAA Board of Directors worked diligently and hard during the year to ensure that our members prosperity remained a priority. I thank my Board who each gave their time and effort to contribute to the process and support needed to run an Association body. I thank Vice-President Nigel Keen (Perth Convention and Exhibition Centre), Treasurer Paul Elliott (Harry the Hirer), Past Presidents Spiro Anemogiannis (Informa) and Matt Pearce (Talk2Media & Events), Elissa Duke (Melbourne Convention and Exhibition Centre), David Longman (Diversified Communications Australia), Helen Mantellato (International Convention Centre Sydney), Kym De Britt (ADIA), Rod Peter (Coleman Group), Rodney Cox (Delaro), Darryl Jeffrey (Sydney Showground) and Dan Londero (Turnkey Event Solutions). I also thank the EEAA Secretariat of Domenic Genua & Karina Hall who have worked to support you over recent time.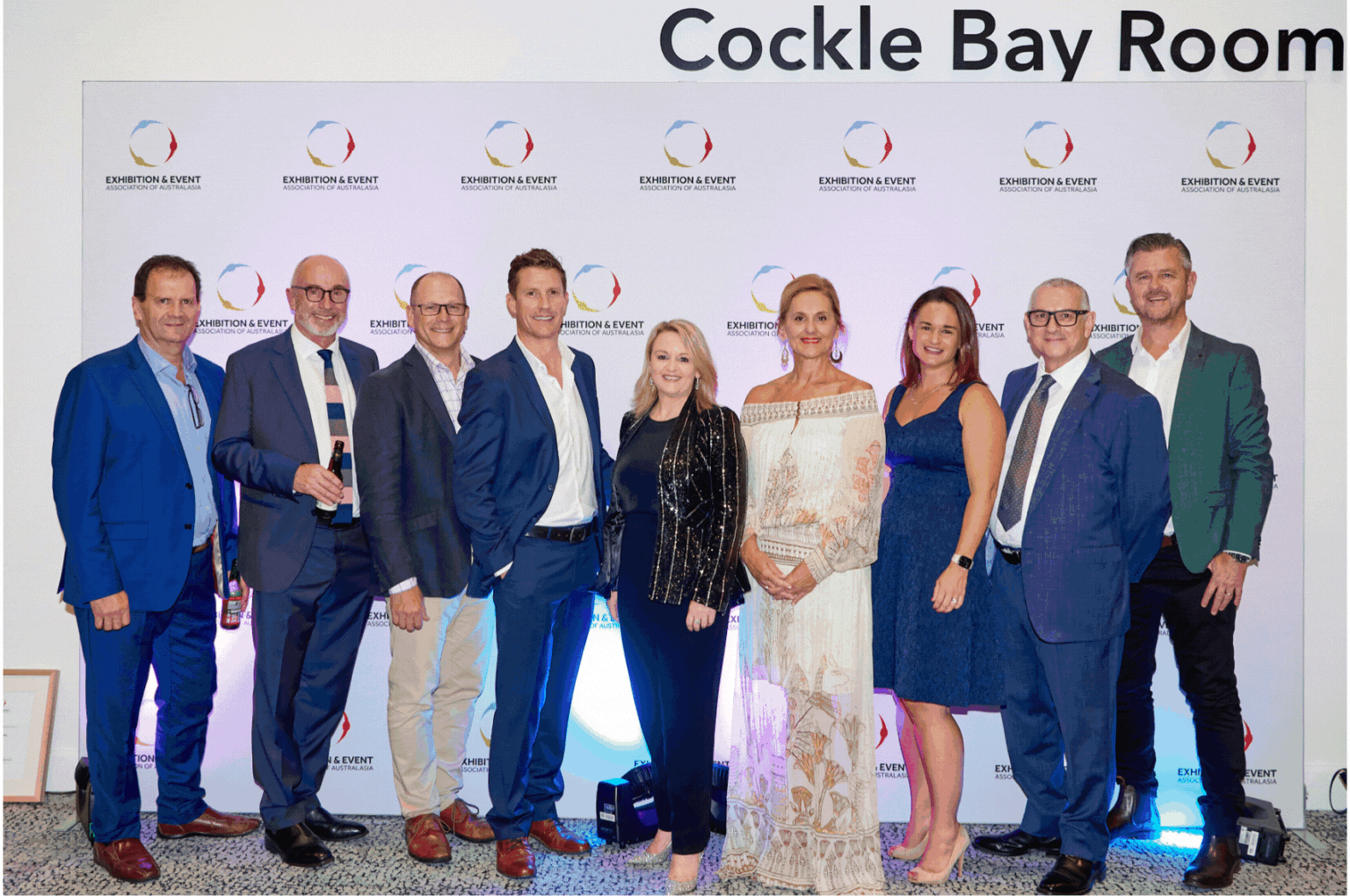 Over the last 18 months many of our dear and highly committed members have stepped up to support us. I would like to acknowledge and recognise their support.
Our Platinum Partners:
• International Convention Centre Sydney • Melbourne Convention & Exhibition Centre
Our Gold Partners were:
• Australian Turf Club • The Coleman Group • Clifton Productions • Diversified Communications Australia • GEL Events • Harry the Hirer • Informa • Megadeck Staging Systems • RX – Reed Exhibitions • Sydney Showgrounds
Our Sustainability and Young Stars Program Partners:
• Business Events Australia (Tourism Australia) • Momentus Technologies
Change is an inevitable force that shapes our world, and industries are no exception to its influence. Over the years, our industry association has served as a guiding light, providing a platform for collaboration, advocacy, and progress. It has been a catalyst for growth, fostering innovation, and facilitating connections among professionals like you who have tirelessly worked to push the boundaries of our industry.
Yet, as the world evolves, so must we. Today, we find ourselves at a critical juncture, where new challenges and opportunities beckon us to embark on a journey of transformation. In this rapidly changing landscape, it is essential that we adapt, consolidate our efforts, and build a unified front that will lead us into the future.
With great excitement and anticipation, I am pleased to be part of the project development group that has moulded and help deliver the Australian Business Events Association. This association, unlike any other before, is poised to be bigger, stronger, and more resilient. It will be a powerhouse, capable of confronting the complex challenges and leveraging the countless opportunities that lie ahead.
The decision to unite our association with the Australian Association of Convention Bureaux and the Australian Convention Centre Group, into this new entity was not made lightly. It was a result of careful deliberation, extensive consultations, and the shared vision of industry leaders like yourselves. We recognized the need for a collective force that could amplify our voices, unify our interests, and drive transformative change on a scale that was previously unattainable. At a Special General Meeting on the 8th December, we had one of the highest number of attendees combined with proxy votes for such a meeting. It was overwhelming to see that 100% of all votes were in favour of this move.
Looking forward, this new association will be a powerhouse of collaboration, pooling together the wealth of knowledge, experience, and expertise that each of you brings to the table. It will serve as a bridge, connecting professionals, organisations, and stakeholders across the industry, fostering a culture of inclusivity and synergy.
Through this unification, we are not simply creating a bigger association; we are forging a community bound by a common purpose. Together, we will tackle the pressing issues that demand our attention, champion innovation, and navigate the intricacies of an ever-changing regulatory landscape. We will foster an environment where ideas flourish, partnerships thrive, and the collective power of our industry is harnessed for the greater good.
As we bid farewell to our past association, let us remember the valuable lessons, accomplishments, and friendships we forged along the way. The legacy of our predecessors shall guide us as we embark on this new chapter. Let us honour their dedication, passion, and unwavering commitment to our industry.
I thank the past Presidents, Spiro Anemogiannis, Domenic Genua, Matthew Pearce, Bob O'Keefe, Elizabeth Falloon, Bryan Humphris, Peter Matthews, Bob Moore, Trevor Riddell, Graeme Selby & Graeme Uthmeyer.
I acknowledge the Life Members Malcolm Cadby, Jim Delahunty, Debbie Evans, Elizabeth Falloon, Bryan Humphris, Tony Marget, Peter Matthews, Bob Moore, Jack Kelly, Graeme Selby, Jo-Anne Kelleway, Peter King and Domenic Genua.
A special mention to those Life members who have passed, Roy Castle, Allan Ekholm, Tony Farrington, Phillip Morgan and Trevor Riddell.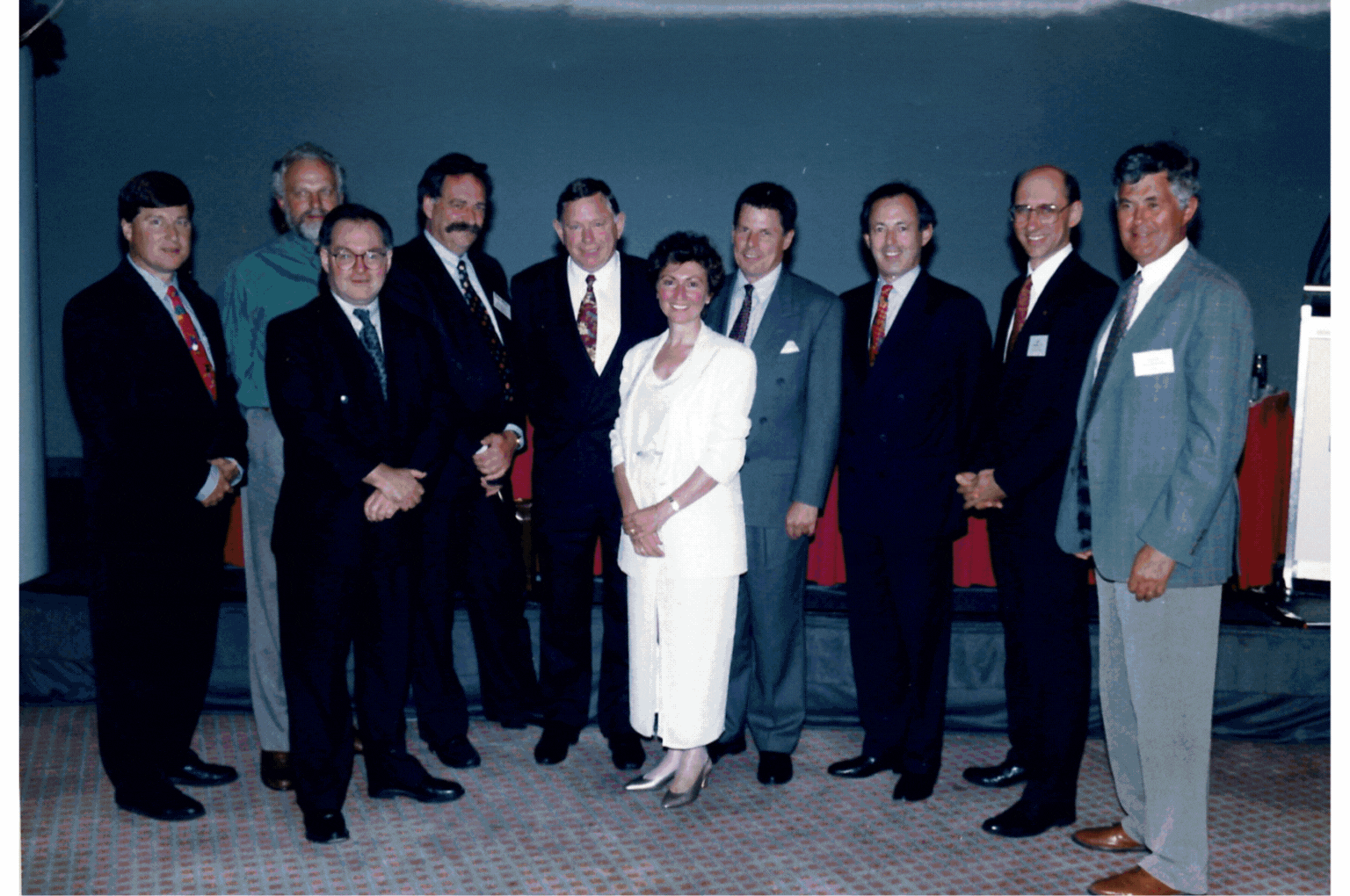 I now invite each one of you to join us in his new and exciting journey ahead. This is not so much an end of an era, but an exciting realignment into a new and fabulous entity that will, with your help and support allow us to build an industry association that will stand the test of time, fuelling progress, inspiring generations to come, and shaping the future of our industry.
Our Team of Domenic Genua & Karina Hall will remain will the new organisation and be joined by Andrew Hiebl from the AACB, to continue to serve you. Future updates will come to you from our new Independent Chair Peter King.
If you have any questions or require support, please feel free to contact any of the new ABEA Directors or our team on (02) 9413 9520
Domenic Genua – memberservices@abea.org.au – ph: 0412 642 357
Andrew Hiebl – info@abea.org.au – ph: 0408 367 338
Karina Hall – membership@abea.org.au – ph: 0435 505 467
For now, my best wishes to you all. I hope you are looking forward to this journey as much as I am.
Yours sincerely,
Nicole Walker
President
Exhibition & Event Association of Australasia